06/04/2023 16:25 UTC
- Lượt xem: 11802
Central Highlands Economic Tendency:
The growth of Green Enterprises and Institutions will form the Green Economy foundation, in which financial transparency and international standards in management are the most important factors to meet favorable conditions for international intergrations in the future.
Green economy contributes to the improvement of global climate change and the risk of depletion of natural resources, most countries consider green economic development as an indispensable development strategy, including Vietnam.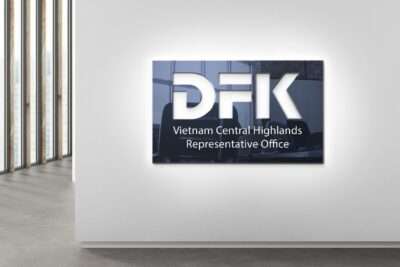 DFK Vietnam Central Highlands Vision:
To be an active member contributing green economic development in Central Highlands of Vietnam.
Mission:
The Central Highlands region has all 6 fundamental areas of the Green Economy, including agriculture, forests, fisheries, manufacturing, renewable energy and tourism, with great potential for green economic development. Recently, Vietnam has issued many new policies, especially the Resolution 23NQ/TW dated 6 October 2022 of the Central Party Committee to promote economic development in this region, creating a premise for macroeconomic stability.
DFK is an audit and consulting organisation with a network of over 90 countries and territories around the world, wishing to contribute international quality auditing and business consulting personnel with deep understanding of local culture, in order to contribute orientation of businesses to operate a transparent green economy according to international standards.